Bridget Mary's Blog
Living Gospel Equality Now: Loving in the Heart of God: Association of Roman Catholic Women Priests
Wednesday, July 18, 2018
"Tiene que caer esa Iglesia verticalista, prepotente, dueña de la verdad", dice Berrios a CHV Noticias, donde se muestra a favor de que hombres y mujeres casados puedan ordenarse como curas. "Es el momento que los laicos se tomen la Iglesia", dispara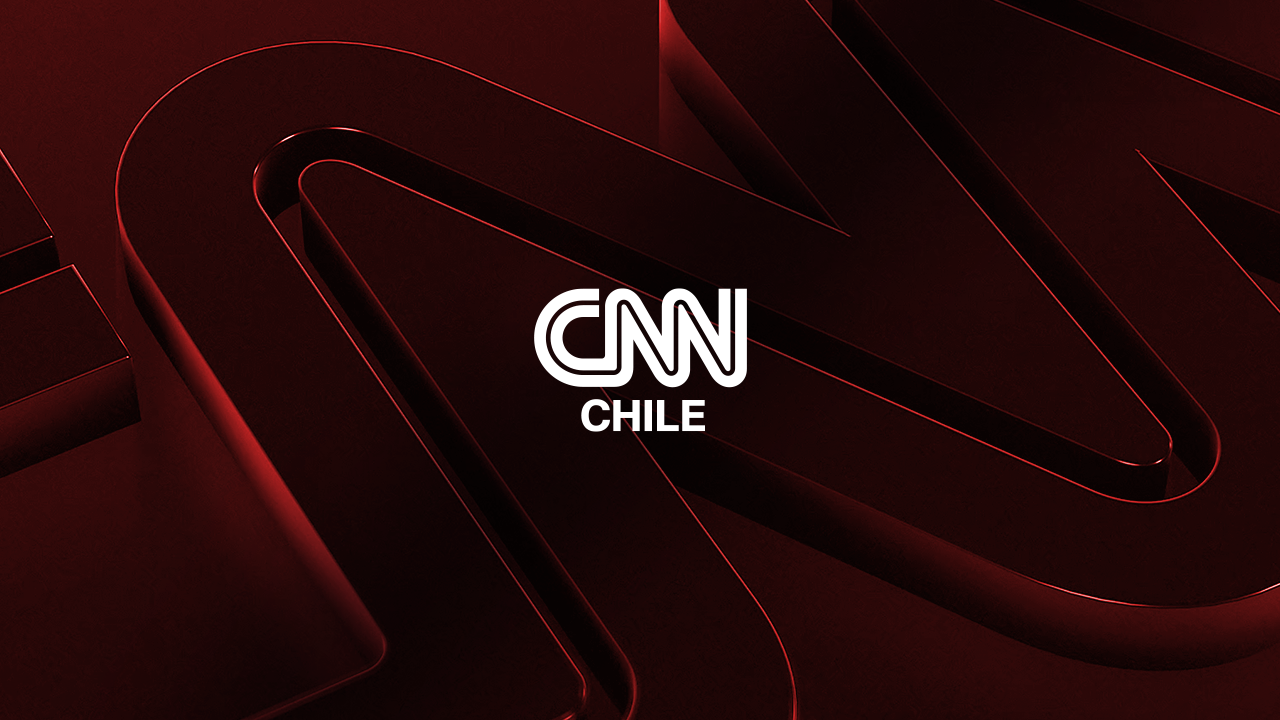 Directo y sin pelos en la lengua

, crítico de sus pares y de la cuestionada Iglesia de la que forma parte.
Así es la personalidad de Felipe Berrios, el polémico padre que

hace 4 años se radicó en La Chimba, una comunidad del norte de Antofagasta

y de la cual hoy forma parte de manera activa, organizando un centro de formación para ayudar a los vecinos a insertarse en el mundo laboral.
En conversación con

Macarena Pizarro

, Berrios explicó a CHV Noticiaspor qué cree en la necesidad de una Iglesia involucrada en las bases sociales y por qué está en contra de cómo opera ésta hoy.
"Tiene que caer esa Iglesia verticalista, prepotente, dueña de la verdad", dice Felipe,

poniendo en el centro a las personas comunes antes que a los curas

. "Es el momento que los laicos se tomen la Iglesia", afirma.
Berrios critica también el excesivo protagonismo de los sacerdotes cuando muere una persona. "¿

Por qué tienes que llamar un cura que te va a decir cualquier estupidez del muerto que ni conoce? ¿Por qué no la misma familia que entierre ese muerto?

¿Por qué no una ceremonia que la misma familia hable, lean el evangelio, bendigan a su muerto y lo entierren? ¿Por qué todo tiene que estar centrado en el cura?", insiste.
Del mismo modo, está a favor no sólo de que los curas se casen, sino de que hombres y mujeres casados puedan ordenarse como sacerdotes.

"Imagino una iglesia del futuro donde la mujer tenga un papel preponderante, donde la mujer sea parte de la jerarquía, donde la mujer se ordene sacerdote"

, apunta.
La parábola de los ratones
"

Cuando yo llegué a esta casa, me llené de ratones. Eran ratones pesados, yo prendía la luz y el ratón no se iba

. Entonces me iba a tomar la pastilla para dormir y me metía adentro de la cama. Le conté esto a un hermano y me mandó un parlante de ultrasonido para espantar ratones. Y los ratones no se fueron, bailaban, no se iban. Después me conseguí un veneno que traen de contrabando acá de Bolivia que se llama El Asesino, que es para que los ratones lo comieran y no pasó nada".
Felipe Berrios, sentado en la mesa de su mediagua, le cuenta a Macarena Pizarro

una anécdota que sirve de analogía a cómo las autoridades no toman en consideración a la gente común al momento de realizar políticas públicas

.
Berrios insitió con trampas, con papeles engomados y con todo tipo de tretas para sacar a los ratones, pero no lo lograba. "

Un día, desesperado, le dije a una vecina 'estoy lleno de ratones' y me dijo 'pero padre, un gato'

. Y me regalaron una gatita chiquitita, que yo creía que se la iban a comer los ratones. Pero llegó esa gata y se fueron todos los ratones. Nunca más he tenido ratones, puedo estar con la puerta abierta y sin ratones".
El padre reflexiona que

todo lo que gastó en dinero, tiempo y energía se lo hubiera ahorrado de haber preguntado primero a la gente que vive acá

.
"

Lo que le falta muchas veces a las políticas públicas es no idear una cosa genial con cuatro burócratas en Santiago

, sino que escuchar a la gente que está en los lugares y que está viviendo los problemas qué necesita de apoyo", finaliza.
Posted by

Bridget Mary Meehan
at 2:10 PM
No comments:
Links to this post

Monday, July 16, 2018
Posted by

Bridget Mary Meehan
at 1:33 PM
No comments:
Links to this post

https://www.lifesitenews.com/news/vatican-publishes-document-declaring-a-female-diaconate-is-a-possibility-in
July 12, 2018 (

LifeSiteNews.com) – A group of Catholic clergy and theologians, including two bishops, have signed an ecumenical declaration with Anglican clergy published on the Vatican website that affirms the possibility that the Catholic Church might create a "female diaconate" in the future, which would imply a contradiction of Catechism of the Catholic Church and the Church's 2000-year tradition.
The declaration also refers to the possibility of ordaining married men to the priesthood.
The document, entitled "Walking Together on the Way: Learning to Be the Church—Local, Regional, Universal," purports to explore ways that Anglican practices might influence the Catholic Church, and vice versa. It was agreed to by the "Third Anglican–Roman Catholic International Commission," an ecumenical dialogue group instituted by the Catholic and Anglican churches.
In paragraph 102 of the document, the commission recognizes that "some decisions regarding ministry made by provinces of the Anglican Communion are not open to the Roman Catholic community" but admits that "others potentially are."
Among these it lists "a female diaconate; a fuller implementation of licensed lay pastoral assistants; the priestly ordination of mature married men (

viri probati); and the authorization of lay people to preach." It also adds "the canonical opening of the ministry of lector to women."
Professor Janet E. Smith of Sacred Heart Major Seminary in Detroit, whose name appears on the declaration as a commission member, told LifeSite that she served on the commission for seven years, but was not satisfied with the text that was ultimately produced for "Walking together on the way."
Smith said that she had "serious concerns" about some of the recommendations and other content and about the fact the some of the most significant points in the document, such as speaking of the "regional" church" the promotion of a synod of laity who would take part in determining doctrine, and the ordination of female deacons, were not fully discussed during the course of the meetings. She was not invited back to be a part of the commission as it considers the question of how the universal and local church in communion discern right ethical teaching.
Could the Catholic Church institute a "female diaconate"?
The notion of a "female diaconate" is not defined by the document. If it were to refer to the office of the "deaconess," which ceased to exist in the Catholic Church a thousand years ago, it would not indicate that women may enter the clergy as deacons, but rather that they may be given a non-clerical title that would seem to be no longer applicable in the Church.
"Deaconesses,"

according to the Catholic Encyclopedia, were women who were assigned to tasks that were only seen as proper for women to carry out, such as the baptism of adult women, who entered into the baptismal font naked, or the delivery of Holy Communion to sick women alone in their homes.
The Council of Nicea, the first ecumenical council held in the Catholic Church, declared expressly that "deaconesses" were not members of the clergy, and did not have an ordination.
"And we mean by deaconesses such as have assumed the habit, but who, since they have no imposition of hands, are to be numbered only among the laity," stated canon 19 of Nicea, written in 325 A.D.
However, with the use of the term "female diaconate," the document may be easily interpreted to mean that a woman may receive ordination to the sacramental grade of order of the Diaconate, a claim that is contradicted by the Catechism of the Church (par.

1577), which quotes the Code of Canon Law by stating, "Only a baptized man (vir) validly receives sacred ordination."
The Catechism explains that this is not merely a matter of Canon Law, but the will of God himself for the Church: "The Church recognizes herself to be bound by this choice [to not ordain women] made by the Lord himself. For this reason the ordination of women is not possible." The Catechism also cites Pope John Paul II's motu proprio

Ordinatio sacerdotalis and Pope Paul VI's Inter Insigniores.
The Anglican Church, which was created by England's King Henry VIII to facilitate his divorce of his wife Catherine of Aragon and his remarriage to Anne Boleyn in the 16

th century, in the 20th century began in recent decades to appoint women as "deacons," "priests," and finally "bishops." However, the Catholic Church does not recognize the validity of the Anglican orders in general, regarding them as non-sacramental.
In "Walking together on the way," texts are placed parallel to a text about the Anglican Church in order to indicate similarities with the Anglican tradition. The placement of the text on a "female diaconate" in a parallel column in the document further suggests that the authors intend to claim that the sacramental grade of order of the Diaconate could be opened to women in the Catholic Church, in a way analogous to that of the Anglicans, who allow women in all of their orders.
Anglicans also have married "priests" and "bishops." As the declaration states, the Catholic Church has the option of permitting the ordination of married clergy, although the Church's ancient custom is to require celibacy of married clerics, a principle that continues to be enshrined in the Church's Code of Canon Law for Latin Churches. A small minority of priests, mostly in the eastern rites of the Church, may be ordained as married men who are not required to be celibate, although they cannot remarry if their wife dies.
Among those on the commission are Bernard Longley, Archbishop of Birmingham, England, and Arthur Kennedy, Auxiliary Bishop of Boston, as well as a number of priests, both secular and religious.
Read the full text of "Walking together on the way"

here.
Posted by

Bridget Mary Meehan
at 1:04 PM
No comments:
Links to this post

Sunday, July 15, 2018
Theme: Strength for the journey
Opening Welcome
Presider:

Welcome, everyone.

Once again, we gather here to celebrate the God that is within each of us, the one who is giving us the blessings to hear God's message as we proclaim it in today's liturgy and to understand it more clearly as we share it in our community.

And today, we honor Mary in her title of "Our Lady of Mt. Carmel", the mountain on which Elijah with Yahweh encountered the priests of Baal.

And as we do this, we remember and make present in our prayers our ARCWP family members who are on their annual retreat so that, on their return, they will be an enriched support and strength to us for our journey.
Opening Hymn: Table of Plenty

#310

vs 1 & 3
Opening Prayer
ALL:

God of compassion, God of truth, you who directs all creation to its ultimate fulfillment in Jesus, the Christ.

Open our hearts to your messages today through Paul and Mark, so that through them we may have your peace rule in our hearts and your justice guide our lives on our journeys.

May we recognize and respond to your blessings in ways that result in meaningful movements for justice and peace, liberation and life for everyone, everywhere. Loving God, bless all of us gathered here now and all those of our community who are not with us today, especially those who are in Fort Myers - refreshing themselves for your service and ours.

We ask this of you, our brother Jesus, and our Wisdom Sophia.

Amen.
Penitential Rite and Community Forgiveness
Presider: O Holy Spirit, pour out your healing grace on us.
ALL (With an outstretch arm to our brothers and sisters):

Loving God, through Jesus' life death, and resurrection, he reconciled the world to you and he taught us that nothing can separate us from your infinite love.

We realize we have a never-satisfied need to grow in understanding and compassion so that we may – in turn – learn to forgive our brothers and sisters, whoever and wherever they may be. Give us the strength to extend your merciful and forgiving blessing that is your gift - through us –

to all those with whom you share your unending love.

We ask this in the names of Jesus, our brother, and the Holy Spirit, our healer and comforter.

Amen.
Glory to God
Presider: let us give glory to our loving Creator.

We give thanks to our God for the wonder of the Spirit that supports everything that exists in the universe and for the Christ vision that strengthens all of us on our journeys.

And, in gratitude, we sing…
ALL: (Sung)

Glory to God, Glory, O praise God, alleluia.

Glory to God, glory, O praise the name of our God.

(3x)
Liturgy of the Word
First Reading: Colossians 1: 15-20

ALL: Thanks be to God
Psalm 85

Responsorial: Forever I will sing the goodness of our God

#790
Second Reading: 1 Corinthians 12: 4-11

ALL: Thanks be to God
Gospel Acclamation:

ALL: Alleluia

(Celtic version)
Gospel:

Mark 6: 6-11 & Matthew 10: 40 and 11:1

ALL: Thanks be to God
Shared Homily & Community Reflections
Profession of Faith
ALL:

We believe in God, the divine mystery that is beyond all description and understanding.

We believe that God, the Creator, is the very heart of all that has ever been or will ever exist in the expanding universe.

We believe in Jesus, the Christ, the touch of God to humankind, the sacred messenger of God's word, a carrier of God's healing and the soul of God's boundless and everlasting compassion.

It is through him that we become a new people, called beyond the consequences of our brokenness.

We believe in the Spirit, the breath of God in the cosmos who supports us that we may be instruments of peace and justice in the world. It is by her grace that we are strengthened on our journeys.

We believe that the message of the gospels is summed up in the love of God - who is love, and in love of our neighbor – who is everyone that lives anywhere.

We believe that God's kindom is here with us now and always will be for those with eyes to recognize it, hearts to receive it, and hands to make it known to everyone.
Prayers of the Community
Presider:

We are a people of faith; we believe in the power of prayer. We are mindful of God's unconditional love and care for each of us.

And so, we now bring the needs of the people to our merciful and gracious God.

After each intercession, please respond: Compassionate God, we ask you to bless our petitions.
Presider:

Healing God, strengthen us in our concerns and care for one another, those here and those throughout the world. We ask you to bless our efforts for justice and equality so that, with our sisters and brothers, we may promote cultures of peace and nonviolence everywhere in our world.

And, as we always do, we make these prayers to you, O God, in the names of Jesus, our Brother, and the Holy Spirit, our Wisdom.

Amen.
Offertory Procession and Song: Here I am Lord

#377

vs 1 & 3
Gathering of the Gifted
Presider:

Jesus, who has often sat at our tables, now invites all of us to join him at his.

Everyone is welcome to share in this meal. So please join us around God's family table.
Presider: (when all are gathered around the table): God dwells in each one of us.
ALL: Namaste!

Namaste! Namaste!

(with a nod)
Presider:

Blessed are you, God of Creation, through your goodness we have this bread to offer…this grain of the earth that human hands have made for our use. It will become for us our spiritual food.
ALL: Blessed be God forever.
Presider: Blessed are you, God of Love, through your goodness we have this wine to offer…this fruit of the vine that human hands have made for our use.

It will become for us our spiritual drink.
ALL:

Blessed be God forever.
Presider:

In these gifts, Christ is present.

Through these gifts, Christ will make us whole.
Eucharistic Prayer
ALL:

Gracious God, we recognize your presence that is with us always, and especially when we gather at this, your banquet table, where you have invited all of us to join in your feast. We are united in this sacrament by the love of Jesus who proclaimed your power and mercy for everyone, especially the marginalized and oppressed … those without sufficient basic care for themselves, food for their days, or even their own tables to put it on.

Here your divine compassion connects us to the young and the old, the most and the least, the first and the last…your whole creation.
Voice 1:

Ever loving God, we do well always and everywhere to give you thanks.

In you we live and move and have our very being.

Each day you show us your love.

Your Spirit dwelling in us gives us the promise of unending peace and joy with you.

And so in gratitude, we sing with thankful praise….
ALL:

Holy, Holy, Holy God, God of power, God of light.

Heaven and earth are full of your glory.

Hosanna in the highest.

Blessed are all who come in the name of our God.

Hosanna in the highest.
Voice 2:

We thank you for the gift of Jesus in history - and the gift of Jesus in faith. Through him, you breathe life into us.

During his earthly life, he burned with the constant vision of his mission here among us. He revealed you through his compassionate love for everyone with whom he came in contact.

And he showed us, through his example of a life well lived, not only how we should live, but also, like him, for what we might even die.
Voice 3:

And when his time here had come to its end, Jesus, accepting his destiny, gave up his life for the values that he deeply believed, taught, lived and would die for…his conviction that love is stronger than death.

And he provided an example of this wisdom for all people in ages to come -- he opened wide his arms…and died. Then the Spirit, in raising him from the dead, revealed to us another truth -- that life is eternal, love is immortal, and death is only a horizon.
ALL:

As we gather around this Eucharistic table, we recall God's blessings and love for us as we celebrate - once again - the gifts we have received and now share with one another at this feast.

May the Spirit of life and wholeness, who will transform these simple gifts also transform us well.

And may we, then, be empowered by her grace to bring mercy, love and healing to all those whose lives we touch.
Presider: We remember the gift with which Jesus blessed us on the night before he died…
ALL: (With an outstretched arm, let us pray the consecration together.

Jesus gathered with his friends to share a final Passover meal. And it was at that supper that he took bread, said the blessing and then shared it with them saying: take this, all of you, and eat it.

This bread is you; this bread is me.

We are one body, the presence of God in the world.

Do this in memory of me.

(Pause a moment))
In the same way, Jesus took the cup of wine, said the blessing and gave it to them saying: take this all of you and drink it.

This wine is you; this wine is me.

We are one blood, the presence of God in the world.

Do this in memory of me.
Presider: Jesus, who was with God "in the beginning of the creation of the heavens and the earth," is with us now in this bread.

The Spirit, of whom the prophets spoke of in history, is with us now in this cup.

Let us proclaim this mystery of faith.
ALL:

Christ has died.

Christ is risen.

Christ lives in us in the world today.
Voice 4:

May all of us who share this sacred meal be strengthened in our unity by the grace of the Holy Spirit.

And may that Spirit, that Wisdom, that moved in Jesus move just as freely in our lives as She did in his.
Voice 5:

God, we know that you grace your blessed people throughout the world. Help us grow in love, together with Francis, our Pope; Bridget Mary, our Bishop; and all your family everywhere - especially those who live on the margins of church and society. We remember, as well, the entire communion of saints, those living and dead, who touched our lives and left your footprint on our hearts. We remember especially …(names are mentioned).
ALL: Through Christ, with Christ, and in Christ, in the unity of the Holy Spirit, all glory and honor is yours, Creator God, forever and ever…hold hands and sing) Amen (x times).
ALL:

Our Father and Mother, who are in heaven, blessed is your name. May your kindom come…
Presider:

God, we have just prayed that "your kindom may come among us."

Strengthen in us your grace and love so that we may open our hearts to make it real - and our hands to serve one another.
The Sign of Peace
Presider: Jesus, you said to your disciples, "My peace I leave you; my peace I give you."

Look on the faith of those gathered here today and …
ALL:

…. grant us your peace.

O Loving God, following the example of Jesus and with the strength of the Spirit, help us spread that peace throughout the world, to everyone, everywhere, no exceptions.

Amen.
Presider:

May the peace of God be always with us, and let us extend that peace to one another as we join hands in a circle of love and sing…. Let there be peace on earth

#532
"…God as creator, family all are we"

and

"With every breath I take, let this be ..." )
Litany for the Breaking of the Bread,
Presider:

Loving God… All: you call us to a Spirit-filled service and to live the Gospel of peace and justice, we will live justly.
Presider:

Loving God… All: you call us to be your presence in the world and to be bearers of understanding and compassion, forgiveness and healing everywhere -

in your name.

We will love tenderly.
Presider:

Loving God… All: you call us to speak truth to power and to live respecting the equality of our brothers and sisters.

We will walk humbly with you.
Presider:

This is Jesus, who liberates, heals, and transforms us and our world.

He calls us, his sacred people, to open those doors that are closed and to share the Eucharist on the altar of the world.

All are invited to partake of this banquet of love.

ALL:

We are the Body of Christ.
Pre-Communion Prayer
Presider: Gracious God, as we come to share the richness of your table, we cannot forget the poverty of so many of our brothers and sisters, our friends and neighbors…all members of the one family.
ALL:

We cannot eat this bread, your Body, and forget those who are hungry.

O God, your world is one world and we are the stewards of its nourishment for all your people.
We cannot drink this wine, your Blood, and forget those who are thirsty.

O God, this very earth and its people cry out for environmental justice.
We cannot listen to our words of peace and not grieve for the world at war's doors.
Communion

Musical Background:

Ave Maria

(Andrea Boclli)
Post-Communion Song:

You are the Face of God
(The lyrics are on the last page)
Prayer of Thanksgiving after Communion
Presider:

Loving God, may this Eucharist in which we shared Christ's healing love deepen our oneness with you and with one another. And may wonder and thanksgiving fill us with the knowledge, understanding and deeply personal experience of your love and compassion that we will be true witnesses of your presence among your blessed people.

ALL:

Amen.
Introductions, Gratitudes, and Announcements
Closing Community Blessing (Extend an arm to one another in mutual blessings)
ALL:

May our hearts be glad on our journeys as we dream new dreams and see new visions.
Presider: May we remember all our sisters and brothers throughout the world in our love and prayers and by our compassionate and justice-making actions. And may we remember, especially, those who are participating in the ARCWP retreat and social sharing this weekend.
ALL: May we work to create a culture in a world where suffering and pain are diminished, where justice and peace are restored, and where all people can live in health and wholeness.
Presider:

May we learn to bless and honor and hold in reverence the Earth and each other.
ALL:

May we always remember, with gratitude, that we are the face of God to the world. Amen.
Closing Community Commissioning:
Presiders:

As we go, let us take the love of God with us, sharing our recognition of the-God- in- us to all those we meet.

Let us remember always that, as we sang in our post communion song, we are the face of God on earth.
So then, let us be the blessed people that God created us to be.

And let our service continue.
ALL:

Thanks be to God.

Let it be so!
Closing Hymn:

On Eagles Wings

#437

vs 1, 2. 3

(with "Lord" to "God")
Posted by

Bridget Mary Meehan
at 9:00 PM
No comments:
Links to this post