http://news.yahoo.com/vatican-praises-thanks-us-nuns-olive-branch-112527933.html
http://www.futurechurch.org/press-releases/catholic-groups-applaud-vatican-report-as-%E2%80%9Cfirst-step%E2%80%9D-in-reconciling-with-us-sisters
VATICAN CITY (AP) — "A sweeping Vatican investigation into Roman Catholic nuns in the U.S. that began amid fears they had become too feminist and secular ended up praising the sisters for their selfless work caring for the poor — a major shift in tone that reflected the social justice mindset of Pope Francis.
The overwhelmingly positive report Tuesday also promised to value their "feminine genius" more, while gently suggesting ways to serve the church faithfully and survive amid a steep drop in their numbers. It was cheered by the American sisters themselves, dozens of whom swarmed the Vatican news conference announcing the results in a rare occasion of women outnumbering men at the Vatican.
"There is an encouraging and realistic tone in this report," Sister Sharon Holland told reporters. "Challenges are understood, but it is not a document of blame, or of simplistic solutions. One can read the text and feel appreciated and trusted to carry on."
The report was most remarkable for what it didn't say, given the criticism of American religious life that prompted the Vatican under Pope Benedict XVI to launch the investigation in 2009.
There was no critique of the nuns, no demands that they shift their focus from social justice to emphasize Catholic teaching on abortion, no condemnation that a feminist, secular mentality had taken hold in their ranks.
Rather, while offering a sobering assessment of the difficult state of American congregations, the report praised the sisters' dedication and reaffirmed their calling in a reflection of the pastoral tone characteristic of history's first Jesuit pope..."
Bridget Mary's Response: Lesson Learned: Don't Mess with the Nuns!
Most Catholic school kids learned in first grade that the nuns were definitely in charge. When the bell rang, we moved! When Sister spoke, we sat up straight and listened.
So now the Vatican is finally getting it right.
The Vatican report reflected what U.S. Catholics already know. We owe the Sisters profound thanks and praise for their selfless service. Their prayerful spirit, dedication, and love for the people of God have blessed us all.
During this long , rather hostile Vatican investigation, that put the nuns' lives and ministries under a microscope, Catholics from all over the country expressed their support. A coalition of Catholic reform groups, led by the Women's Ordination Conference, Call to Action and supported by many organizations including ARCWP/RCWP demonstrated in cities across the country and collected thousands of signatures supporting U.S. nuns.
In spite of his admonition to the nuns not to act like spinsters, I believe that Pope Francis had a positive influence on this report.
The bottom line is that U.S. Catholics love the nuns and are deeply grateful for the tremendous sacrifices they have made as teachers, nurses, social workers, pastoral ministers, counselors, chaplains, spiritual directors, founders of shelters for the homeless, advocates for peace and justice etc. The list goes on and on of their many ministries. The nuns were underpaid and overworked as we know, and I hope that U.S. Catholics will continue to donate money to their retirement funds and support their diverse and blessed ministries.
After this tremendous outpouring of support, the Vatican officials have changed their minds, expressed their thanks and praise, and hopefully, have learned their lesson: don't mess with the nuns!!
Bridget Mary Meehan, ARCWP, www.arcwp.org
* I am a Sister for Christian Community, an independent community of Sisters in the U.S. Canada, Europe, Mexico, Africa, and Asia.
LCWR Responds to Report of the Apostolic Visitation Report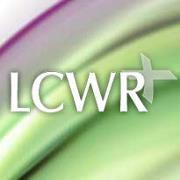 The apostolic visitation gathered a large amount of data both through questionnaires and through the respectful listening that took place on the part of visitation teams as they conducted more than 90 onsite visits to various orders of women religious throughout the United States. We are pleased that this data, as well as the experiences, hopes, and dreams shared during the onsite visits, resulted in an accurate report of both the blessings of US women's religious life as well as its challenges. The report, which conveys a good understanding of the transitions that have occurred in religious life since the Second Vatican Council, is offered without negative judgment or any facile solutions. Instead, the synthesis of data resulted in a realistic and appreciative account of women's religious life in the United States.
We are grateful that each religious institute has been entrusted with discerning its way forward in fidelity to its mission in the church. We are confident that US women religious will carefully read and study the report, discuss it with others, and discern what its call is to their own institute. We believe that the report will become a basis for important conversations in our own communities, and in our work with the pastors of the church and the laity.
While the Vatican's decision to conduct an apostolic visitation caused great pain and anxiety for many Catholic sisters, our members frequently speak of how our experience of the study became the source of profound transformation for our institutes. The process led us to study the heart of our vocation as we engaged one another in significant conversations that explored our spirituality, our mission, our communal life, and our hopes for the future. As we did so, our bonds with one another grew even deeper and our understanding of the potential of this life to serve the needs of the world grew even keener.
Catholic Groups Applaud Vatican Report as "First Step" in Reconciling with U.S. Sisters; Demand immediate removal of sanctions against LCWR leadership
For Immediate Release
Organizational media contacts: See list below
For general background:
Kate McElwee:(Rome) +39 06 320 3331 kmcelwee@womensordination.org
Jim Fitzgerald (USA) 773 404 0004 x262 jim@cta-usa.org
Catholic Groups Applaud Vatican Report as "First Step" in Reconciling with U.S. Sisters: Demand immediate removal of sanctions against LCWR leadership
Statement from the Nun Justice Project:
It is praiseworthy that the Vatican's Congregation for Religious issued a generally positive report about the outcomes of its three year apostolic visitation of U.S. Sisters. The Nun Justice Project is encouraged by Sr. Sharon Holland's characterization of the report as "affirming and realistic." Holland is the president of the Leadership Conference of Women Religious (LCWR) an umbrella group representing 80 percent of U.S. women religious.

Nevertheless, the visitation process was both demeaning and a huge waste of time and energy for the Vatican and especially for the sisters who had to divert precious resources away from ministries to the marginalized just so Rome could discover what Catholics have known all along: U.S. women religious are among the most inspiring and faithful of Catholics and led the way in implementing Vatican II reforms.

While the report is a positive first step, reconciliation will not be fully accomplished until the Congregation for the Doctrine of the Faith removes its unjust mandate against the Leadership Conference of Women Religious.

We renew our call to Cardinal Müller, prefect of the Congregation for the Doctrine of the Faith (CDF), to immediately rescind the mandate and apologize to LCWR sister leaders, especially in light of Pope Francis' recent praise for diversity of theological views, pluralism and reading the "signs of the times." Until the mandate is removed, the faithful and creative leadership of U.S. sisters remains under unjust Vatican scrutiny.

Over the past five years, the Nun Justice Project organized massive support for women religious. Tens of thousands of Catholics petitioned the Vatican and participated in hundreds of public demonstrations, prayer services, vigils, and media events. Their voices have been instrumental in advancing due process, raising up women's leadership voice and promoting justice in the church. They will not desist until the LCWR mandate is removed.

We believe it is important to learn what sisters themselves have to say about their experience of the Visitation. Power of Sisterhood: Women Religious Tell the Story of the Apostolic Visitation is an inspiring narrative told from their perspective. For example, Sr Addie Lorraine Walker reflects "... within a context of subjugation women religious found a unique sense of liberating power along with the meaning and purpose of their prophetic voice." (Full review can be found here)

For background on the Nun Justice Project's work addressing the LCWR mandate visit nunjustice.org.

Media Contacts for the Nun Justice Project Organizations

American Catholic Council,
Sheila Peiffer 518.334.6076 (cell) Sheilapeiffer.acc@gmail.

Association for the Rights of Catholics in the Church,
Joseph Boyle 484.480.8311(home) 610.462444 (work) Josephboyleoil@ comcast.net

Call To Action,
Ellen Euclide 773.404.0004 ellen@cta-usa.org

CORPUS,
Linda Pinto 570.618.2120 (c) pinto.linda@gmail.com

DignityUSA,
Marianne Duddy-Burke 617.669.7810 execdir@dignityusa.org

FutureChurch,
Deb Rose-Milavec 513-673-1401 (c) 216-228-0869 x 4 (w) debrose@futurechurch.org

New Ways Ministry,
Frank DeBernardo 301.277.5674 director@newwaysministry.org

Catholics Speak Out Quixote Center,
Dolly Pomerleau 301.699.0042 dollywood20722@hotmail.com

RAPPORT (Renewing a Priestly People, Ordination Reconsidered Today),
Gloria Ulterino 585.455.0389 (c) glorialbf@aol.com

Voice of the Faithful,
Nick Ingala 617-291-3495 Cell, nickingala@votf.org

WATER: Women's Alliance for Theology, Ethics and Ritual,
Mary Hunt 301 589-2509 mhunt@hers.com

Women's Ordination Conference.
Erin Saiz Hanna 401.588.0457 (c) ehanna@ womensordination.org
Kate McElwee +39 06 320 3331 (Italy) kmcelwee@womensordination.org


Final Report on the Apostolic Visitation of Institutes of Women Religious in the United States of America, 16.12.2014
http://press.vatican.va/content/salastampa/en/bollettino/pubblico/2014/12/16/0963/02078.html
"The Congregation for Institutes of Consecrated Life and Societies of Apostolic Life is sincerely grateful for the presence of women religious in the United States and for all that they contribute to the Church's evangelizing mission. Since the early days of the Catholic Church in their country, women religious have courageously been in the forefront of her evangelizing mission, selflessly tending to the spiritual, moral, educational, physical and social needs of countless individuals, especially the poor and marginalized. Throughout the nation's history, the educational apostolate of women religious in Catholic schools has fostered the personal development and nourished the faith of countless young people and helped the church community in the USA to flourish. In addition, a great majority of the Catholic healthcare systems in the United States, which serve millions of people each year, were established by congregations of women religious..."