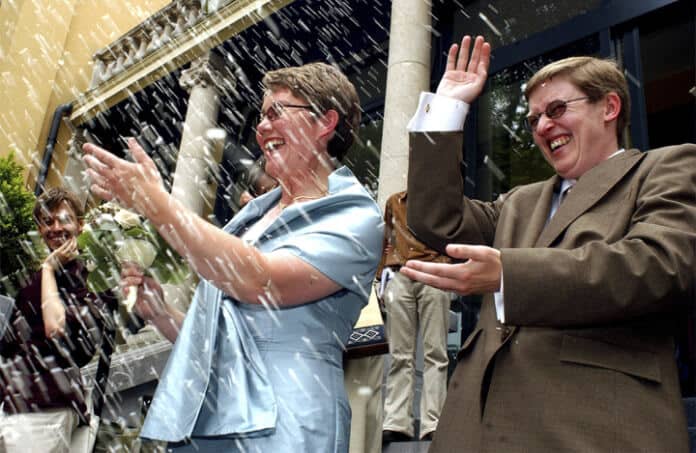 https://this.kiji.is/7543313019430993https://this.kiji.is/75433130194309939292
The open letter is the latest sign of pushback from the German-speaking world against a document released last month by the Vatican's orthodoxy office, the Congregation for the Doctrine of the Faith, which said Catholic clergy cannot bless same-sex unions because God "cannot bless sin."
My Response; How can committed loving sexual relationships be sinful?
The Vatican needs to abandon its medieval thinking and homophobic biases and allow clergy blessing of same sex unions. I agree that a renewal of sexual and relationship ethics should be at the top of their agenda. The Church's present policy is anti-Jesus, anti -LGBTQI because it fails to affirm God's love fully in its myriad expresses in human life. Bridget Mary Meehan ARCWP, https://arcwp.org

"The church's mission to be effective as a sign of salvation in the world means countering homophobia and standing up for gender equality, also on the basis of human sciences," they wrote.
The organizations called for "a renewal of sexual and relationship ethics" in the Catholic Church and said there needs to be a "recognition of the everyday reality of people in same-sex relationships."