https://www.theguardian.com/world/2021/mar/08/big-vagina-energy-the-return-of-the-sheela-na-gig
https://www.amazon.com/Praying-Celtic-Women-Bridget-Meehan/dp/0764809296
Sheela-na-gig
This excellent sheela stands just above the late medieval entrance in the south wall. There are traces of incised ribs on the sheela's right hand side. Her hands appear to meet just above the vulva. Local tradition believes it represents the first abbess and founder of the monastery Inline Bait. Ballyvourney in Cork is another church where a sheela is thought to represent the local saint associated with the church. Just inside the doorway is a carving from the romanesque period.
My Response: When Regina Madonna Oliver and I did research for our book, Praying with Celtic Holy Women in Ireland, we discovered sheela-na-gigs on the ancient monastic ruins of St. Gobnait's Shrine in Ballyvourney, County Cork, on the side wall of the Rock of Cashel, in Killinaboy Church in County Clare under tomb at entrance of St. Brigid's Cathedral in Kildare, * you have to bend over to see it as it is on the bottom of tomb at entry way and the most surprising find
* on an ancient stone on a farm house building in the midlands.
I believe the sheela is a sacred symbol of the Ancient Mother, Birther of Life. As we inquired about the sheela na gigs in Ireland we discovered two views - 1) ancient fertility symbol and 2)Mother Church through whose womb new Christians are birthed through baptism. However our guide in Cashel had never "seen" the sheela on the side wall there and this sheela was not mentioned by either or guide or was not in tour material of the Castle. Interesting! Bridget Mary Meehan ARCWP, https://arcwp.org, sofiabmm.bmm@gmail.com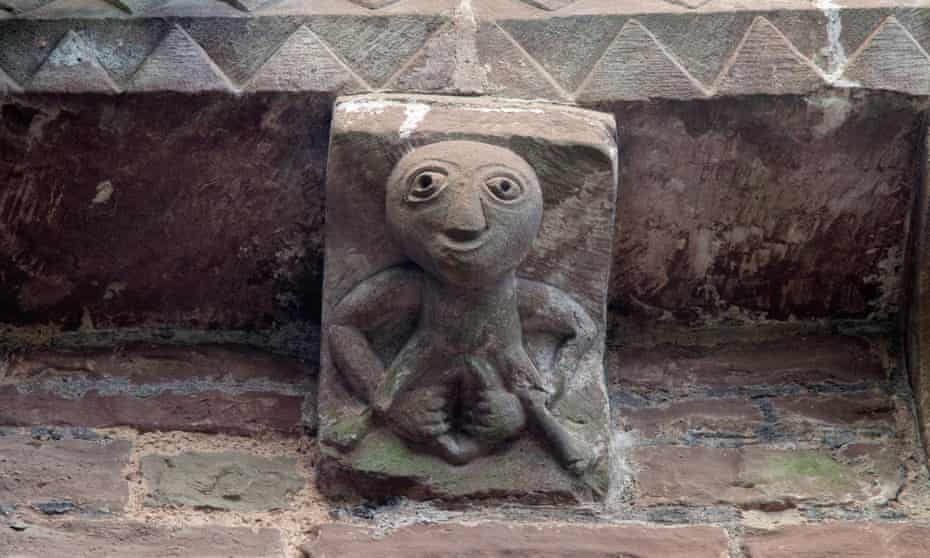 Some say the explicit medieval carvings were fertility symbols; others that the figures were meant to ward off evil. Now a group of Irish feminists are bringing them back – as a reminder of women's struggles.
..."The carvings are found on medieval churches, castles and even gateposts in Ireland, the UK and much of mainland Europe. They seem to have their origins in the 11th century; the oldest discovered in the British Isles so far dates back to the 12th century, the youngest to the 16th. Yet their beginnings are an enigma. Early theories from art historians claimed they were grotesque hag figures to warn against the sins of lust – a way of keeping the minds of churchgoers and monks pure. Others suggest they are a talisman against evil: the act of women flashing their genitals has been believed to scare off demons as far back as the ancient Greeks. More recently, researchers have leaned towards the idea that the sheela is a pre-Christian folk goddess and her exaggerated vulva a sign of life-giving powers and fertility. Even her name is an enigma – although one theory is that "sheela" could mean an old woman or crone, and "gig" was slang for genitals.
Freitag travelled widely through England and Ireland and found that "they were obviously figures that had nothing to do with the church originally. They were found predominantly in rural areas, and we have quite a lot of documents showing that people there guarded these sheelas with their lives against the priests, in particular here in Ireland, who were trying to destroy them – and did destroy them. There are various decrees from bishops saying they should be hacked off walls."
When Freitag visited communities where sheelas were present, "fertility was always the first word that came up". One of the women she spoke to told her that, at lambing time, farmers still present a ewe to the sheela in the hope that it would lead to a fertile spring. They are rural phenomena, because those people "relied on life-giving powers".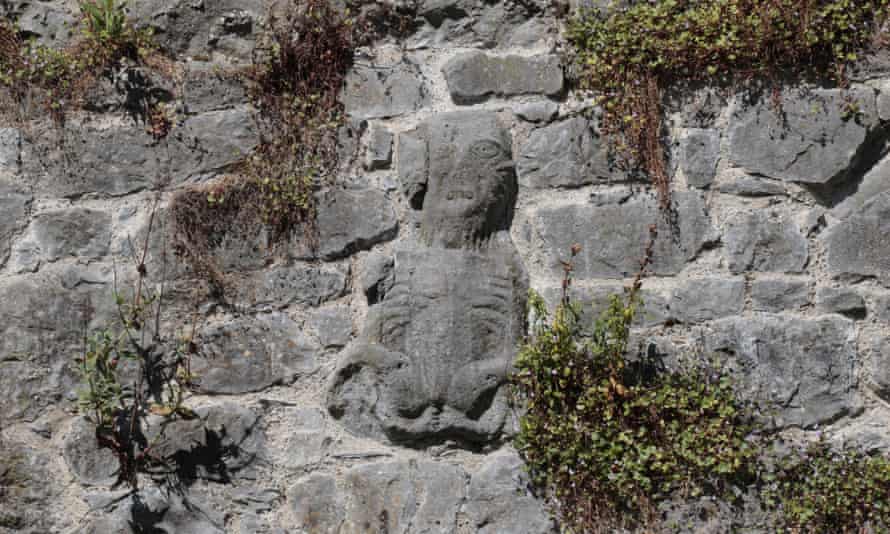 The notion of sympathetic magic – that you can touch an object and receive its power – is key to understanding the sheelas, Freitag believes. "In medieval times, there was such a high maternal mortality rate that you wanted a big vulva to ensure the child came out as quickly as possible, because a long, protracted birth could well mean the death of the child and the mother."
Medieval childbirth aids "were about making the vulva flabby and big – such as putting butter in the vagina to help the baby slide out quicker," she says. So it makes sense that the sheelas would act as a talisman to aid childbirth.
Ireland has by far the highest concentration of sheela na gigs, with more than 100 of them, as documented by enthusiast Jack Roberts and his Sheela Na Gig project. But they have also been found as far and wide as England, Wales, Scotland, Italy, France, Spain and Norway..."