https://www.rte.ie/news/2018/0321/948935-acp_wmf_representation/
My response: At the heart of the Irish culture is hospitality. There is room at the table for everyone- always a kettle on the boil to make a cup of tea for anyone walking through the door!
At this Meeting of Families in Dublin, I hope that LGBTI families, advocates of women priests, like Mary McAleese, and We Are Church Ireland are present in the circles welcoming Francis to Ireland. All are equal members of the Catholic family.
Bridget Mary Meehan ARCWP
,
www.arcwp.org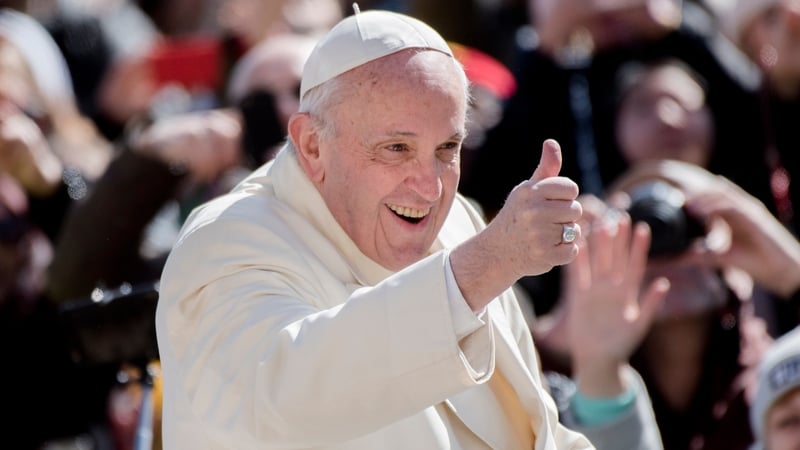 Pope Francis has said he will make the first papal trip to Ireland in nearly 40 years, visiting Dublin for two days later this year.


He will be in Dublin on 25 and 26 August for a church meeting on families.


The announcement, which was widely expected, has been warmly welcomed by Catholic bishops in Ireland.


The decision of the 81-year-old pontiff to visit Ireland for the three-yearly World Meeting of Families had been flagged last year by the event's host, Dublin's Archbishop Diarmuid Martin.



...The priests' association also said Archbishop Martin had reassured it some months ago that the August gathering would welcome everybody.


However, the association said that two recent incidents seemed to contradict this.


Firstly, it criticised the World Meeting's removal of an image of a same-sex couple from an official booklet.


It also criticised this month's deletion from an official video of Los Angeles Bishop David O'Connell's conciliatory words to "all types of families," including gays and lesbians rearing children.


The World Meeting has responded that the bishop's words had been included inadvertently and that the same video still includes "powerful testimonies .... on the LGBTQ issue".


Organisers of WMF2018 have emphasised that its spirit is in keeping with Pope Francis's view that "every person, regardless of sexual orientation, ought to be respected in his or her dignity and treated with consideration".